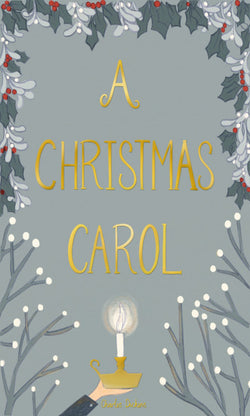 Login for wishist
A Christmas Carol by Charles Dickens. 
Dickens's story of solitary miser Ebenezer Scrooge, who is taught the true meaning of Christmas by a series of ghostly visitors, has proved one of his most well-loved works. Ever since it was published in 1843 it has been an enduring gift to the world, capturing the essence of the love, kindness and generosity of the Christmas season. 
These hardbacks are cloth-bound, with matching coloured end papers, embossed gold and coloured blocking to enhance their beautiful, bespoke cover illustrations. Dimensions: 178 x 129mm.
Picture books have the ability to evoke the essence of childhood — to allow us to see the world through a child's eyes and to feel the world with a child's heart. We hope you enjoy creating your own book traditions and growing your child's library filled with beautiful books for the whole family to enjoy!