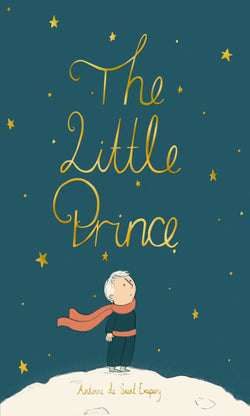 Login for wishist
The Little Prince by Antoine de St-Exupéry.
Moral allegory and spiritual autobiography, The Little Prince is the most translated book in the French language. With a timeless charm it tells the story of a little boy who leaves the safety of his own tiny planet to travel the universe, learning the vagaries of adult behaviour through a series of extraordinary encounters. His personal odyssey culminates in a voyage to Earth and further adventures.
These hardbacks are cloth-bound, with matching coloured end papers, embossed gold and coloured blocking to enhance their beautiful, bespoke cover illustrations. Dimensions: 178 x 129mm.
Picture books have the ability to evoke the essence of childhood — to allow us to see the world through a child's eyes and to feel the world with a child's heart. We hope you enjoy creating your own book traditions and growing your child's library filled with beautiful books for the whole family to enjoy!