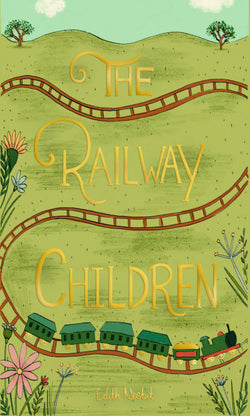 Books
The Railway Children
Login for wishist
The Railway Children by E. Nesbit.
When Father is taken away unexpectedly, Roberta, Peter, Phyllis and their mother have to leave their comfortable life in London to go and live in a small cottage in the country. The children seek solace in the nearby railway station, and make friends with Perks the Porter and the Station Master himself. Each day, Roberta, Peter and Phyllis run down the field to the railway track and wave at the passing London train, sending their love to Father. Little do they know that the kindly old gentleman passenger who waves back holds the key to their father's disappearance.
These hardbacks are cloth-bound, with matching coloured end papers, embossed gold and coloured blocking to enhance their beautiful, bespoke cover illustrations. Dimensions: 178 x 129mm.
Picture books have the ability to evoke the essence of childhood — to allow us to see the world through a child's eyes and to feel the world with a child's heart. We hope you enjoy creating your own book traditions and growing your child's library filled with beautiful books for the whole family to enjoy!