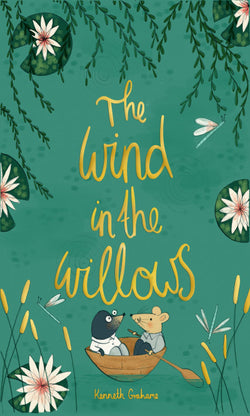 Books
The Wind in the Willows
Login for wishist
The Wind in the Willows by Kenneth Grahame.
Spring is in the air and Mole has found a wonderful new world. There's boating with Ratty, a feast with Badger and high jinx on the open road with that reckless ruffian, Mr Toad of Toad Hall. The four become the firmest of friends, but after Toad's latest escapade, can they join together and beat the wretched weasels?
These hardbacks are cloth-bound, with matching coloured end papers, embossed gold and coloured blocking to enhance their beautiful, bespoke cover illustrations. Dimensions: 178 x 129mm.

Picture books have the ability to evoke the essence of childhood — to allow us to see the world through a child's eyes and to feel the world with a child's heart. We hope you enjoy creating your own book traditions and growing your child's library filled with beautiful books for the whole family to enjoy!