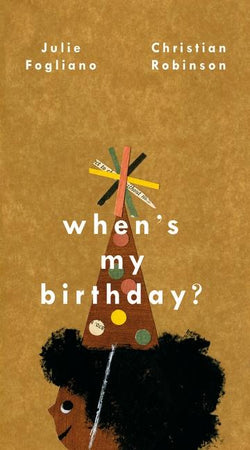 Login for wishist
An exquisitely illustrated celebration of a birthday book, perfect for reading right before birthdays, on birthdays, and all year round!
It's your day to be wild and fearless and free. when's my birthday? where's my birthday? how many days until my birthday? i'd like a big cake on my birthday with lots of chocolate on my birthday and lots of candles on my birthday 1, 2, 3, 4, 5, and 6!
In this joyous celebration of all things BIRTHDAY, acclaimed author Julie Fogliano and award-winning illustrator Christian Robinson bring you the perfect birthday book! Join our excited narrator in breathless anticipation as she lists all the things that will make her birthday the BEST birthday.
Picture books have the ability to evoke the essence of childhood — to allow us to see the world through a child's eyes and to feel the world with a child's heart. We hope you enjoy creating your own book traditions and growing your child's library filled with beautiful books for the whole family to enjoy!